Religious organizations in Russia may be required to disclose foreign funding sources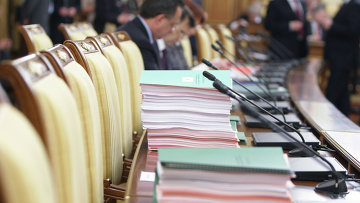 11:37 14/04/2015
MOSCOW, April 14 (RAPSI) – The Russian Government's Legislative Commission has approved the Justice Ministry's bill aimed at tighter control of religious organizations that have international funding sources, the Cabinet said on its website Tuesday.
The planned legislation will require religious organizations that receive funding or property contributions from foreign or international organizations, foreign nationals or stateless persons to submit formal reports to the ministry or its regional agencies disclosing details on their activity, management bodies and foreign funding.
The new legislation is aimed at improving the official oversight of religious organizations' activity, which would enable government agencies to immediately expose signs of their possible involvement in extremist and terrorist activity, the government website said.
The draft law will be considered at the next government meeting, the statement said.