Bill strengthening penalties for offenses of law enforcement agencies reaches State Duma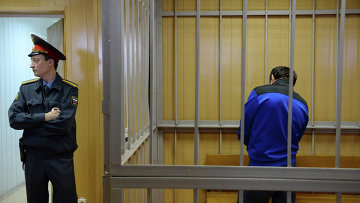 10:38 22/04/2015
MOSCOW, April 22 (RAPSI) – A bill strengthening penalties for offenses committed by Russian law enforcement agencies has been submitted to the lower house of Russian parliament, the State Duma, Interfax reported on Wednesday.
Amendments would be made to Article 63 of the Criminal Code (aggravating circumstances).
Harsher penalties should be stipulated not only for police officers but also for investigators and prosecutors, according to lawmaker Oleg Mikheyev, an author of the bill. This would tighten their responsibility and strengthen people's trust in the Russian law enforcement system, the MP said.
Mikheyev believes the proposed amendments are in line with global trends. He cited the United States, where a bill was proposed to increase criminal responsibility for police killings of unarmed men, after a white police officer killed an African American boy.
The MP cited several high-profile crimes that have been perpetrated by law enforcement personnel in the past few months.
Last year, the Moscow department of the Interior Ministry recorded an increase in the number of crimes committed by law enforcement officers. Bribes accounted for only 25 percent, while most revolved around serious road accidents, drug trafficking, and negligent custody of material evidence, including weapons and drugs.