Putin increases fines for disclosing commercial secrets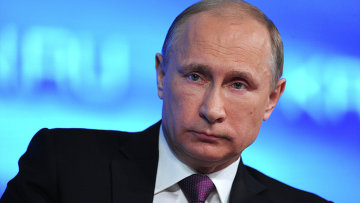 13:14 01/07/2015
MOSCOW, July 1 (RAPSI) – President Vladimir Putin has signed a bill to tighten responsibility for disclosing proprietary commercial, tax or bank information into law, reads a statement on the Kremlin's website.
The fines for acquiring this information have been increased from 80,000 rubles ($1,400) to 500,000 rubles (about $9,000). Fines for disclosing such information have been raised from 120,000 rubles ($2,200) to 1 million rubles ($18,000). The largest fine in cases that imply serious damage or mercenary motives has been increased from 200,000 rubles ($3,600) to 1.5 million rubles ($26,900).
The law has reaffirmed the other penalties for these crimes, including up to five years of community service or up to seven years in prison.