Gazpromneft proposes foreign legal models to start consortiums - report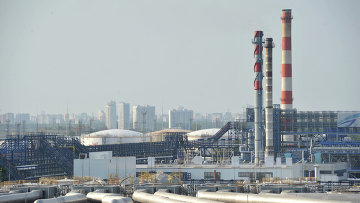 11:20 03/07/2015
MOSCOW, July 3 (RAPSI) - Gazpromneft has suggested introducing foreign legal models to create consortiums for oil and gas exploration and production in Russia, Kommersant reported on Friday
Specifically, the company proposes operator aleatory contracts and cooperative development agreements.
Gazpromneft believes this approach will make foreign investment more efficient and reduce risks for large-scale projects, the newspaper writes.
The company claims that these models "provide for the flexible redistribution of risk, responsibility and financial obligation between the parties." The models imply operator risk, financing and unitization. The company says Russian law does ensure this level of legal regulation and thus, financial security.
One source told Kommersant that currently, cooperative business approaches require oil companies to work within joint ventures. He explained that it is not possible to create a consortium in Russia right now, only a bilateral joint venture. He says "there is no regulation for this. It has been practiced only as part of production sharing agreements."
Under an operator's aleatory contract, the mineral developer that owns a license to mining development can provide third party operator access. According to Gazpromneft, the operator, under high risk conditions, can develop a field and later, during production, the profits are typically distributed as either hydrocarbons or cash revenue. It is the developer's obligation to agree to the process with the government.
Minister of Natural Resources Sergei Donskoi said that the application of English Law and the registration of companies abroad "create additional risk in the context of the sanctions." He adds that "it is hardly reasonable to single out a whole section for mineral developers in the Civil Code. There must be an overlapping civil and natural resource management law.