Russian tobacco producers may be ordered to list all cigarette ingredients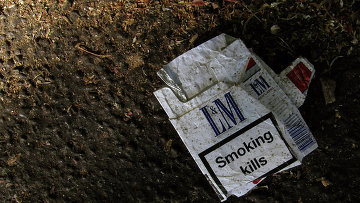 11:40 05/08/2015
MOSCOW, August 5 (RAPSI) - Dmitry Nosov, a member of the State Duma Committee for Security and Anti-Corruption Measures, is drafting a bill that would require tobacco manufacturers to list all cigarette ingredients on the packs, RIA Novosti reported on Wednesday.
He explained the need for the bill by the fact that cigarettes contain a variety of ingredients beyond tobacco and paper.
We are in talks with the Ministry of Healthcare on the bill which could be submitted to the lower house of parliament during the fall session, Nosov added.
Several years ago, Russia enacted legislation requiring tobacco manufacturers to print gruesome images of the negative side-effects of smoking on cigarette packs. These images take up half the packs' back surface. Before that, the packs included only the "Smoking Kills" warning.