South Africa may leave jurisdiction of International Criminal Court - report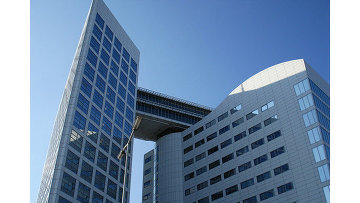 11:50 12/10/2015
MOSCOW, October 12 (RAPSI) – South Africa may leave the International Criminal Court (ICC), Reuters has reported.
According to Reuters, this potential move is connected to the ongoing conflict between the country and ICC. Earlier this year South African government ignored the Court's order to arrest Sudanese President Omar Hassan al-Bashir, accused of genocide and war crimes.
Obed Bapela, deputy minister in the Presidency of South Africa told journalists that the ruling party decided to withdraw the country from the Court's jurisdiction, Reuters has reported. Bapela said that powerful nations "trample" human rights and pursue "selfish interests".
In March 2009 the Hague court issued an arrest warrant for a group of Sudanese officials, including President Omar al-Bashir, on charges of genocide and military crimes.
Hostilities between the government army and numerous rebel groups, which demanded a change of regime in Darfur, western Sudan, started in 2003. According to the United Nation (UN) statistics, about 300,000 people have died in the conflict since then.