New smoking regulations take effect in Russia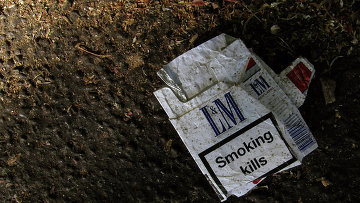 10:24 14/10/2015
MOSCOW, October 14 (RAPSI) – New procedures regulating the establishment of specialized areas for smoking are effective in Russia since Wednesday, RIA Novosti reported.
The procedures were developed by the Ministry of Health and the Ministry of Construction Industry.
According to the new regulations, specialized areas for smoking may be established at the entrances of multi-apartment buildings and at the long-haul ships. These areas would require special signs, ashtrays and lighting during nighttime.
Employers would have to equip such areas for their employees. Smoking areas at multi-apartment buildings would be financed by the inhabitants of the building.
The antismoking law, which bans smoking in public, in particular in government buildings, healthcare and educational facilities, at cultural sites and sports facilities and on public transport, including railway stations and airports, was adopted in 2013 to protect public health from the hazardous effects of tobacco smoke and smoking.
The law provides for a staged introduction of antismoking measures, first banning smoking at stadiums, in schools, universities, hospitals and stores, at children's playgrounds, as well as in lifts, on airplanes and at filling stations. It also bans tobacco advertizing and commercials.