Russian MPs propose to tighten airlines' responsibility for flight delays – report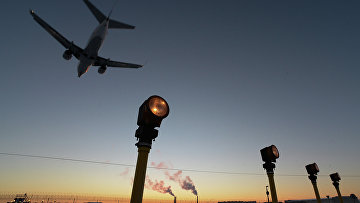 10:43 15/10/2015
MOSCOW, October 15 (RAPSI) – A group of the State Duma lawmakers have prepared a bill tightening responsibility of airlines for flight delays and inappropriate arrival of the luggage, Izvestia newspaper reported on Thursday.
According to current legislation, airline companies return the money for the delayed flights, however it's not always clear who is the responsible party for the delay. The lawmakers propose to change the law in such a way that airlines would repay the whole cost of a ticket to passenger if the delay happens because of insuperable conditions such as weather. MPs also believe that if the delay happens solely because of airline's actions than it should repay the ticket cost and pay a penalty – 25% of the ticket cost.
This initiative is related to the situation with one of the largest Russian airlines, Transaero, which is unable to pay its debts estimating 250 bln rubles ($4 bln). Company problems result in a large number of flight cancels and delays.