Russian lawmakers come up with bill on GMO food labeling - report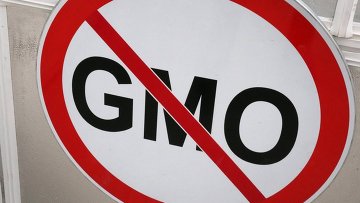 11:51 29/10/2015
MOSCOW, October 29 (RAPSI) – A group of State Duma lawmakers drafted a bill on labeling of genetically modified food, Izvestia newspaper reported on Thursday.
The initiative will be soon submitted to the lower house of parliament, according to Izvestia.
According the bill, producers would be obliged to print a list of genetically modified foods' ingredients in large black type as well as to indicate and clarify all food additives used in the products.
Producers would be also required to print food additives' index on the labels, according to the International Numbering System (INS) or the European E-numbers system.
In late April, the State Duma adopted in the first reading a governmental bill prohibiting the cultivation, planting and breeding of genetically modified plants and animals in Russia, with the exception of those needed for research.