Bill on punishment for doping offenses reaches Russian parliament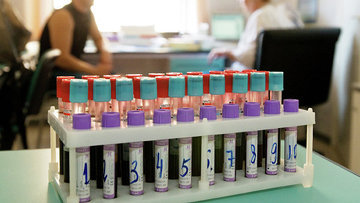 13:56 25/03/2016
MOSCOW, March 25 (RAPSI) – A group of lawmakers submitted a bill to the State Duma stipulating criminal liability for doping offenses in Russia, according to the database of the lower house of parliament.
Under the bill, coaches, doctors in sports medicine and other sports professionals could face fines of up to 1 million rubles ($14,500) or prison sentence of up to 1 year for inducing athletes to use any prohibited substance.
Use of prohibited methods against an athlete without his or her consent would be punished by prison terms ranging from 3 to 5 years. The same violations resulted in the death of a sportsman or other grave consequences would be punished by imprisonment of up to 15 years.
Earlier, Russian President Vladimir Putin called for modernization of anti-doping legislation. Those who induce athletes to use prohibited medication have to be punished, Putin said.
Over 60 athletes, including Olympic medalists and world champions, have tested positive for the medical drug meldonium this year.
In early March, former world number one tennis player Maria Sharapova, Olympic gold medalist in short-track speedskating Semion Elistratov, world champion speedskater Pavel Kulizhnikov, Russian figure skater Yekaterina Bobrova and several other Russians were named among athletes who failed a doping test for meldonium.
Meldonium, also known as mildronate, was banned by the World Anti-Doping Agency in January. Reportedly, the main reason for such decision was increased use of the medication by athletes, Russian in particular.
Foreign Minister Sergei Lavrov said that allegations of doping against Russian best sportsmen are politically motivated.