Russian upper house approves bill on support of socially beneficial NGOs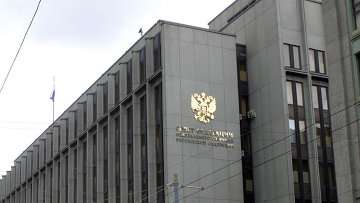 13:08 29/06/2016
MOSCOW, June 29 (RAPSI) – The Federation Courncil, Russia's upper house of parliament, on Wednesday approved a bill on support of non-governmental organizations (NGOs) that provide socially beneficial services.
Earlier, during the speech to the Federal Assembly, Russian President Vladimir Putin said that those NGOs, which built a reputation as loyal partners of government, should receive a number of privileges, up to 10% of regional and municipal social programs' funds.
In March, a group of MPs and senators filed a bill introducing a new term of "socially beneficial NGOs" with the lower house of parliament. Such status may be received by a socially-oriented NGO that provide quality socially beneficial services for at least a year, does not have a "foreign agent" status and does not have tax or other debts to the government. Such NGOs will receive prioritized support from the government. Support measures will be designed by Russian government.
The draft law is expected to take effect on January 1, 2017.