New Russian child rights ombudsman to lobby for updating foreign adoptions law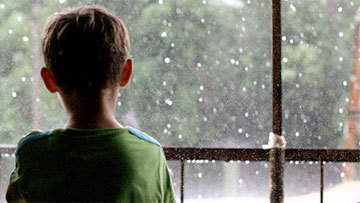 16:39 09/09/2016
MOSCOW, September 9 (RAPSI) – New children's rights ombudsman Anna Kuznetsova announced in the interview with Russia 24 TV Channel on Friday that she would lobby for modernizing legislation on foreign adoptions called the Dima Yakovlev law.
The Dima Yakovlev law prohibiting US nationals from adopting Russian children was signed by President Vladimir Putin in late 2012 and came into force in January 2013. Dima Yakovlev, aged 21 months, died in July 2008 after his adoptive father Michael Harrison left him in a locked car in a parking lot for nine hours. Harrison was acquitted of involuntary manslaughter.
After the law was passed and signed, Russia's adoption regulations were augmented with a restriction on sending children to countries which have legalized same-sex marriage.
According to Kuznetsova, Russian children must receive support in their homeland. However, prohibitive measures must have integrated nature and be accompanied by supportive measures for promotion of adopting particularly disabled children from Russia's orphan homes. "Certainly, there would be sequence and next staging points of this law, these restrictive measures," she said. She stated that this refers to lobbying "following steps" but not changes in the law.
Kuznetsova was nominated to a post of children's rights ombudsman after President Vladimir Putin signed an order on resignation of her predecessor Pavel Astakhov on Friday.