Russian government supports bill on baby boxes' ban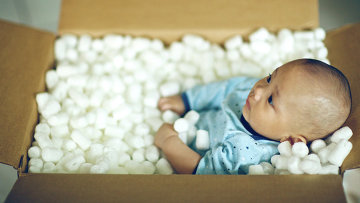 10:55 28/09/2016
MOSCOW, September 28 (RAPSI, Lyudmila Klenko) – Russian government has supported a bill prohibiting baby boxes, or incubators for parents who want to leave their newborn babies anonymously, official website of the bill's author Elena Mizulina reads on Wednesday.
Mizulina noted that Russian government deemed such ban necessary because of Russian obligations under Convention on the Rights of the Child. It is noted that baby boxes violate Articles 6-9 and 19 of this international treaty. Therefore, Russian government supports the bill on condition that it will be improved based on feedback.
The bill introduces administrative liability for legal entities that establish baby boxes. This violation may result in a fine from one million rubles to five million ($15,300 – $77,000) or halt of activity for 90 days.
In September 2015, Liberal Democratic Party member Vitaly Zolochevsky suggested a ban on baby boxes in Russia.
Irina Chirkova, a member of the State Duma Committee for Issues of Family, Women and Children, on the contrary, claimed that baby boxes must be legal in Russia so parents won't give up their children illegally, Izvestia newspaper reported earlier.
Since 2012, baby boxes have come into use at hospitals and religious organizations in the Krasnodar, Perm, Kamchatka, and Stavropol Territories as well as in the Kaliningrad, Kursk, Leningrad, Moscow, Pskov and Sverdlovsk Regions.