Russian MPs propose tightening penalties for evasion of government audit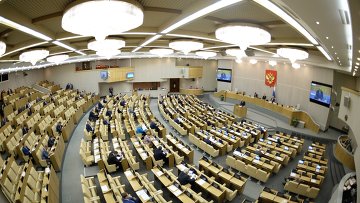 17:44 27/10/2016
MOSCOW, October 27 (RAPSI) – Lawmakers from the Kaluga region have submitted a bill to the State Duma that would increase fines for avoidance of inspections on compliance with the land legislation, RIA Novosti reported on Thursday.
Amendments are proposed to the Russian Code of Administrative Offences.
Thus, MPs propose fines of up to 3,000 rubles ($48) for individuals, up to 10,000 rubles ($161) for officials, up to 50,000 rubles ($803) for companies if impeding legal activity of an official of public oversight authorities or municipal control body found.
Actions resulted in impossibility of conduct or completion of the check would be punished with fines ranging from 10,000 to 15,000 rubles ($241) for officials and from 50,000 to 70,000 rubles ($1,100) for companies. Repeated violation would lead to fines varying from 15,000 to 20,000 rubles ($321) for officials and from 70,000 to 100,000 rubles ($1,600) for companies.