Russian lawmakers suggest softening penalty for perpetrators of domestic violence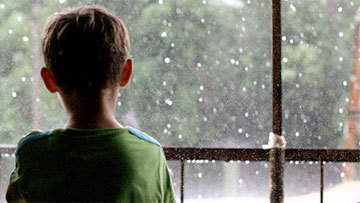 14:17 14/11/2016
MOSCOW, November 14 (RAPSI) – Russia's State Duma lawmakers introduced a bill on Monday aimed at softening penalty for perpetrators of domestic violence, according to the website of the United Russia party.
The bill stipulates that offenders should face administrative penalty instead of a criminal probe.
The State Duma voted in July for softening penalty for a number of offences, including battery, threat of homicide or injury, malicious evasion from payment of alimony, use of forged documents. Perpetrators of domestic violence still faced a criminal probe.
Olga Batalina, one of the authors of the bill, told journalists that the initiative is aimed at removing this collision and adjusting the legislation.
President Vladimir Putin in his annual address to members of the parliament on December 3 asked lawmakers to endorse the Supreme Court's proposal to decriminalize minor offences. Putin said that the law must be harsh to those who committed serious crimes as well as "be humane to those who made a false step".
About 40% of all violent crimes are committed within the family, according to official Russian government statistics. This amounts to 36,000 women being assaulted by their partners every day and 26,000 children being beaten by their parents every year.