State Duma ratifies treaty on mutual assistance in criminal matters with North Korea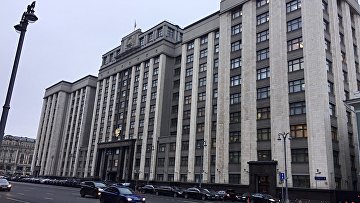 14:47 20/01/2017
MOSCOW, January 20 (RAPSI) – The State Duma has ratified a treaty on mutual legal assistance in criminal matters between the Russian Federation and the Democratic People's Republic of Korea.
The agreement was signed in Pyongyang on November 17, 2015 with an aim to develop the international legal framework of cooperation between Russia and North Korea in this area.
According to the treaty, the parties commit to provide legal assistance to each other in investigations, litigations, and other legal proceedings relating to criminal matters on the reciprocal basis and subject to the compliance with the treaty's provisions.
An explanatory note to the document points out that the agreement introduces rules different from those set in the Russian legislation. The treaty envisages that assistance can be denied in case the provision thereof infringes on sovereignty, security, public order or other material interests of the requested party. Russia's Criminal Code does not contain this ground for denying legal assistance.
Besides, the treaty envisages rules regulating basic human and civil rights, among them guarantees to requested persons.