Russian Constitutional Court asked to verify validity of criminal article on separatism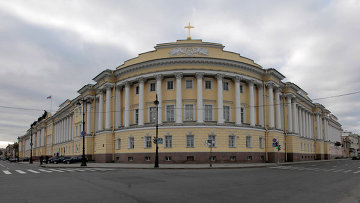 14:59 26/01/2017
MOSCOW, January 26 (RAPSI) – Several individuals have filed a motion with the Constitutional Court of Russia seeking to examine the constitutionality of the Criminal Code's Article on separatism, RIA Novosti reported Thursday citing one of the applicants, lawyer Ramil Akhmetgaliyev.
Applicants claim that the corresponding Article is applied in malpractice; people are being convicted of critical comments, the agency quoted Akhmetgaliyev as having said.
According to Akhmetgaliyev, they demand to declare the article non-complying with the Constitution in regards to sentencing people for expressing an opinion. Three individuals, who turned to the Court, have received prison terms and one more person has been sent to compulsory mental treatment. They were sentenced for their comments but not for calling to violence against Russia's territorial integrity, he added.