State Duma passes bill on punishment for violations at sport stadiums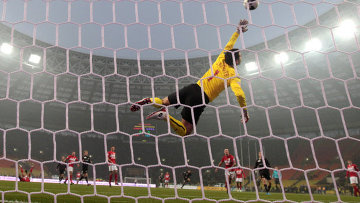 17:51 08/02/2017
MOSCOW, February 8 (RAPSI) – The State Duma passed in the first reading on Wednesday a bill introducing administrative penalties for violating rules of conduct by audience members during sport tournaments.
The bill submitted to the lower house of Russian parliament in December proposes to add to the Code of Administrative Offences a provision fixing a penalty for serious breach of behavior rules and establishing the range of such violations.
Under the bill, violation of order at sport tournaments may result in fines varying from 20,000 ($333) to 50,000 rubles ($833). Such violations may also result in administrative detention ranging from 10 to 15 days for violating administrative ban on visiting sport stadiums.
Foreign visitors guilty of violating rules at sport tournaments may be fined up to 20,000 rubles and administratively deported from Russia. However, the court would be authorized to replace expulsion from the country with administrative ban on visiting sport tournaments for 1-7 years taking into consideration foreigners' law-abiding behavior, length of residing in Russia and marriage status.
The bill's authors believe that these measures will provide order and public safety at stadiums.
On June 14, 2016, the Union of European Football Associations (UEFA) decided to punish the Russian Football Union with a €150,000 fine and issued a suspended disqualification of the Russian football team as a result of an investigation into clashes between Russian and English fans at Euro-2016.
The football match between Russian and English teams at Euro-2016 on June 11 ended with clashes between fans of these two teams. After the match ended with 1:1 draw, about 30 Russian fans broke through the cordon of stewards and entered the sector with English fans to disrupt a number of flags. The clashes were continuing until stewards ended the fights. UEFA launched a disciplinary case against Russia for crowd disturbance, racist behavior and use of fireworks.