Bill on prison sentence for endangering doctors' lives reaches State Duma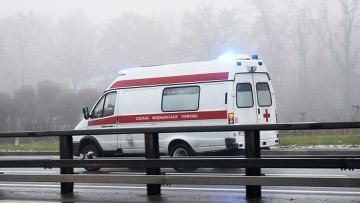 11:47 17/02/2017
MOSCOW, February 17 (RAPSI) – The Moscow City Duma submitted to the lower house of parliament a bill introducing prison sentences for infringement on life of medical personnel, according to the State Duma database.
Amendments are proposed to Russia's Criminal Code and Criminal Procedure Code.
Under the bill, punishment for the use of not life threatening force or threat of violence against doctors would range from fines of up to 200,000 rubles ($3,000) or a convict's income over the period of up to 18 months to imprisonment of up to 5 years.
Use of violence dangerous to health would be punished with prison terms of up to 12 years.
Endangering the life of health workers connected with discharge of their professional duties on rendering medical aid would result in prison terms varying from 12 to 20 years plus further supervised release for up to 2 years or life imprisonment.
The bill also envisages that investigation into such offences will be conducted by investigators from the Russian Investigative Committee.
Crimes against healthcare professionals on duty were on the rise recently. Russia's Interior Ministry is investigating criminal cases launched over intended infliction of light, medium and grave harm to health, battery, threat of murder, robbery.
In August 2016, a radiography specialist was beaten in his cabinet in Orekhovo-Zuyevo town of Moscow Region for refusal to see a patient who jumped the queue. Initially investigators launched a case over intended infliction of medium harm to health, but the case was later reclassified as threat of murder.