State Duma passes bill on attorneys' rights in criminal proceedings in first reading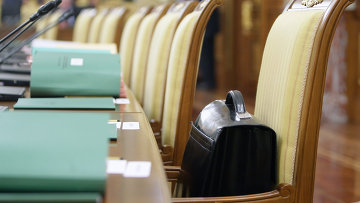 13:50 07/03/2017
MOSCOW, March 7 (RAPSI) – Russian State Duma has passed in the first reading a presidential bill regulating actions of attorneys regarding several issues, which appear during criminal proceedings and during searches at their places of work and life.
According to the bill, such searches may only be conducted by order of a court listing specific objects and data justifying this measure. Investigative authorities are to respect confidentiality of attorney's work and are prohibited from taking case dossier collected by lawyer in full.
In addition, attorneys are to be acknowledged as having a right to participate in the case instead of being allowed to participate in the case. This change is in line with the ruling of the Constitutional Court of Russia, which did not find the need for investigator to allow lawyer to begin his or her work. Attorney must only present license and appropriate court ruling listing him as representative of the client's interests to begin work.
Authorities conducting preliminary investigation and courts are to accept decisions made by attorney chambers in criminal cases with appointed legal defense, preventing situations when such decisions were ignored and went against interests of suspects and defendants. In similar fashion the bill prevents preliminary investigative authorities from sharing sensitive information with the public and preventing work of an attorney. Such authorities are to guarantee an attorney participation in the proceedings.
Authors of the bill also propose to prohibit calling attorneys as witnesses in criminal cases, prohibit courts from denying motions to call appropriate experts into the criminal proceedings, prohibit use of certain kind of evidence obtained by preliminary investigative authorities.