State Duma passes bill on pre-judicial settlement of trademark disputes in first reading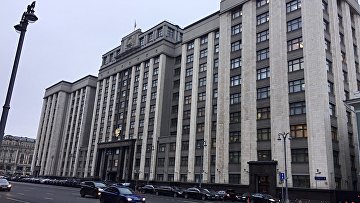 16:14 17/03/2017
MOSCOW, March 17 (RAPSI) – Russian State Duma has passed in the first reading a bill on pre-judicial settlement of disputes over preliminary termination of trademark's legal protection because of its lack of use.
The bill was drafted by Russian government and proposes to introduce a claim procedure regarding demands of trademark's owners over compensation for damages or payment of compensation in cases when the dispute's parties are legal entities or sole proprietors.
According to the bill, pre-judicial order of the settlement is to be allowed for disputes over early termination of the trademark's legal protection because of its lack of use. An accompanying note states that this measure will reduce intensity of conflicts in such disputes.
Authors of the bill propose to include a rule, according to which, a person, who believes that a trademark rights holder does not use that brand, has a right to invite him to apply to Russian Patent Agency (Rospatent) and renounce right to said trademark. Rights owner may also sign an agreement with the requesting side on alienation of rights to a trademark.
If a rights holder does not file such application within two months, a requestor may file a lawsuit with court within 30 days.