Russian authorities seek to establish special ecological prosecutor's office in Arctic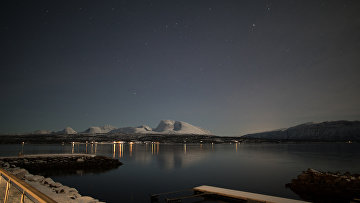 10:57 25/04/2017
MOSCOW, April 25 (RAPSI) – Russian General Prosecutor's Office is working to establish specialized prosecutor's office for supervision over the implementation of ecological legislation in the Arctic, RIA Novosti reported on Tuesday citing the report of Prosecutor General Yury Chaika on the state of justice in 2016.
According to the Prosecutor General, the department pays close attention to implementation of environmental legislation in the Arctic.
The greatest problem of the Arctic is accumulated environmental damage, the Prosecutor General said. This damage includes industrial and municipal waste, contaminated with oil and oil products. Russian Ministry of Emergencies states that critical level of ecological contamination was registered on 15% of the Russian Arctic zone. Prosecutor Offices' inspections revealed that regional authorities, municipal authorities and economic entities are not complying with the requirements for collection, reprocessing and neutralization of emissions and wastes in the Arctic, the report reads.
Prosecutor General believes that authorities should enforce regional supervision over handling of waste and consumption products. The General Prosecutor's Office has already informed the President about the situation with environmental protection and nature management in the Arctic.