Russian State Duma upholds criminal punishment for obstructing work of medics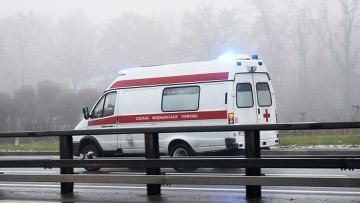 12:50 16/06/2017
MOSCOW, June 16 (RAPSI, Oleg Sivozhelezov) – The Russian State Duma adopted in the first reading a package of bills criminalizing the obstruction of work of medical professionals, which amends the Russian Criminal Code and the Code of Administrative Offences.
A new article "Obstruction of medical aid provision" is to be entered in the Russian Criminal Code. The article envisages an up to 40,000 rubles (about $700 at the current exchange rate) fine, community service for up to 360 hours, correctional works for up to 1 year, or detention for up to 4 months in case the affected patient suffers moderate harm.
Creating obstructions to work of health workers entailing death or grievous bodily harm of a patient shall be punishable with prison terms up to 4 years or correctional works.
Additional administrative liability envisaging withdrawal of driving licenses and fines up to 30,000 rubles (about $500 at the current rate) is to be introduced for blocking driveways for ambulances, along with some other administrative punishments for non-criminal acts obstructing lawful activities of health workers aimed to help patients.
According to the Health Ministry's statement attached to a bill, over 1,200 illegal acts connected with violence against health professionals in duty status including ambulance medics were committed in 2016 alone.