Baby boxes bills unendorsed by State Duma committee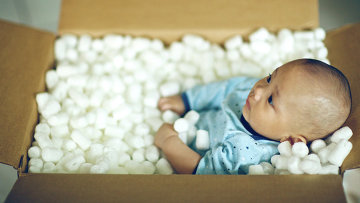 14:14 06/07/2017
MOSCOW, July 6 (RAPSI) – The State Duma Committee on Family Affairs, Women and Children on Thursday considered several bills regulating the use of baby boxes, or incubators for parents who want to leave their newborn babies anonymously, and recommended two of them for rejection, according to the statement published on the Committee's website.
The Committee recommended that the lower house reject a bill on baby boxes ban submitted by Yelena Mizulina, Deputy Chair of the Federation Council's committee on constitutional legislation. The bill introduces administrative liability for legal entities that establish baby boxes. This violation may result in a fine from one million rubles to five million ($16,000 – $83,000 at the current exchange rate) or halt of activity for 90 days.
Another bill permitting to set baby boxes in medical and social organizations was also recommended for dismissal.
In the meantime, the bill that would authorize Russian regions to make autonomous decisions concerning the use of baby boxes has been send back to its authors for improvement.
Special incubators for leaving newborn children have been set up in several Russian regions. However, there is no legal regulation of using baby boxes. Safety requirements and operating procedure have not been fixed for such equipment in current legislation, the bill's authors stated.
The draft law would entitle Russia's territorial entities to establish by themselves if it is necessary to organize incubators for anonymous leaving babies taking into account cultural and other vernacular traditions. Regional authorities would be able to fix the number of baby boxes, their location and installation order, an explanatory note to the bill reads.
Since 2012, baby boxes have come into use at hospitals and religious organizations in the Krasnodar, Perm, Kamchatka, and Stavropol Territories as well as in the Kaliningrad, Kursk, Leningrad, Moscow, Pskov and Sverdlovsk Regions.
In May, Russia's human rights ombudsman Tatiana Moskalkova voiced her support for the use of baby boxes. Baby boxes give children a chance to survive and be adopted in future, Moskalkova told journalists.
According to the Commissioner for Human Rights, all measures, which can save life and minimize harm caused to a child by parents' abandonment, have a right to exist.