Russian Human Rights Commissioner drafts bill on release of seriously ill convicts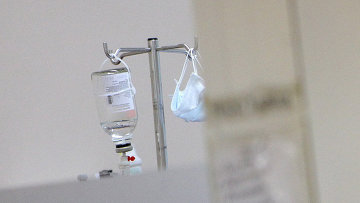 15:36 13/07/2017
MOSCOW, July 13 (RAPSI) – Russia's Human Rights Ombudsman Tatiana Moskalkova has drafted a bill on mandatory release of seriously ill convicts, the commissioner's statement reads on Thursday.
Moskalkova expressed hope for the bill's prompt adoption. Currently, "the problem of seriously ill inmates has a systemic nature," she emphasized.
On Thursday, Moskalkova lodged a motion with the Moscow City Court demanding to release Anton Mamayev, a wheelchair person suffering from Spinal Muscular Atrophy. She also forwarded a request to the Federal Penitentiary Service for acceleration of the convict's medical examination.
Moskalkova stressed that Mamayev "is an invalid of the first group and he has a set of diseases that prevent serving of punishment in accordance with the list of diseases approved by the Government of the Russian Federation," the statement on the ombudsman's website reads. Currently, "the young man is under constant supervision of doctors, he timely receives necessary help," the commissioner said after visiting him in a hospital.
In late June, Moscow's Timiryazevsky District Court found Mamayev and his alleged accomplice Vasily Seroshtanov guilty of robbery with use of force. Mamayev received 4.5 years in prison, Seroshtanov was sentenced to 3 years in prison.
According to the Moscow City Court, the lower court's judge during delivering the judgment took into consideration nature and level of public danger of the committed crime qualified as serious, identity of the defendants and their role in the crime, presence of mitigating circumstances or absence of aggravating circumstances, and gave them sentence within sanctions prescribed by the law. The Timiryazevsky District Court's ruling reads that the court took into account that Mamayev's illness is not included in the list of diseases approved by the order of the Health Ministry and the Justice Ministry.
Defense lawyers have filed an appeal against the sentence and a motion demanding to release Mamayev from jail.