Russian lawyers propose to tighten penalties for banking market abuse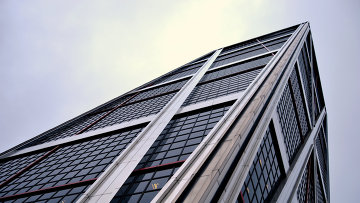 15:58 16/08/2017
MOSCOW, August 16 (RAPSI, Oleg Sivozhelezov) - The Federal Chamber of Lawyers has proposed to toughen punishment for banking market abuse, the organization's press office told RAPSI on Wednesday.
Lawyers are ready to draft bills aimed in particular at combating banking market manipulation and insider information abuse, the statement reads.
According to the Chamber's President Yury Pilipenko, fines for these violations are to be increased, and application of such type of punishment as disqualification (ban on engaging in certain kind of activity) is to be extended.
Proposals to amend current law were voiced in relation to events involving managing company Alfa Capital. The company's manager sent a letter to the clients warning about problems in several top 15 Russian banks and about the risk of investment. A manager was reportedly summoned to the Central Bank of Russia for offering explanations.
Such fake news must be regarded as unfair competition. Banking system is based on confidence of investors and clients; it is especially sensitive to distribution of false information damaging banks' business reputation, Pilipenko said.
Russian lawyers are concerned about the fact that final victims in such cases are individual depositors and small and medium business, he added.
The Federal Chamber of Lawyers was founded in 2003. The organization is engaged in coordination of regional bar associations, control of high level of legal assistance, and representing lawyers in Russia's government agencies.