Ombudsman Kuznetsova opposes to children's participation in trials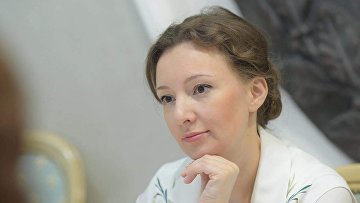 14:55 30/10/2017
MOSCOW, October 30 (RAPSI) - Russia's children's rights commissioner has opposed to adoption of a bill that allows minors' participation in civil trials, according to the ombudsman's press service.
Kuznetsova is going to hand a petition on this issue to the lower house of parliament.
On Monday, children's rights ombudsman discussed the necessity of a more careful analysis of the bill passed in the first reading on October 20 with the head of the State Duma Committee for Issues of Family, Women and Children Tamara Pletneva.
Kuznetsova's claims are connected with amendments proposed to the Civil Procedure Code envisaging that children above 10 years may be questioned without participation of their parents, the ombudsman's press office told RAPSI.
According to the children's rights commissioner, the bill does not contain valid arguments that children in age from 10 to 14 have sufficient level of understanding for independent testimony in court.
Kuznetsova believes that participation in trial especially in divorce proceedings may adversely impact children's mind, the statement reads.
Currently, children under 14 are represented in courts by their parents or lawful guardians, but not attorneys as proposed in the bill.