Russian lawyers anticipate anti-money laundering bill to violate attorney-client privilege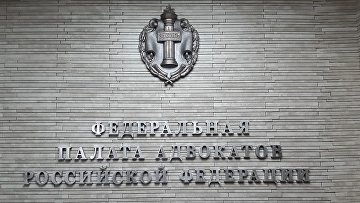 15:31 23/11/2017
MOSCOW, November 23 (RAPSI) – Russia's Federal Chamber of Lawyers has examined a bill aimed to additionally curb legalization of crime proceeds and financing of terrorism and found it to limit the confidentiality of relations between lawyers and their clients, a statement on the organization's website reads on Thursday.
According to the statement, the bill forwarded to the Federal Chamber of Lawyers by Russia's Justice Ministry envisages to amend the current legislation on countering legalization (laundering) of crime proceeds and financing of terrorism by adding to the law "On Legal Practice and Advocacy in the Russian Federation" provisions excluding information lawyers, auditors, public notaries and some other persons providing legal services submit to governmental agencies empowered to counter the aforesaid crimes from the definition of attorney-client privilege.
The Federal Chamber of Lawyers says it will not support the bill as it limits the right of persons turning to lawyers to confidentiality of such relations and confidential treatment of information entrusted to attorneys. Besides, the statement reads, the authors of the bill failed to explain what significant constitutional aims could justify so serious limitation of citizens' rights to confidentiality when turning for legal help.
As an argument supporting its position, the Federal Chamber of Lawyers refers to decisions of Russia's Constitutional Court stressing the attorney-client privilege. Moreover, the statement reads, in its recommendations the Financial Action Task Force on Money Laundering (FATF) envisages the possibility to retain attorney-client privilege in national legislations. The Federal Chamber of Lawyers also points out at the provisions of the EU lawyers' Code of Conduct containing standards guaranteeing clients confidentiality when submitting information to lawyers.