Russia's Senators propose fourfold rise in fines for flight delays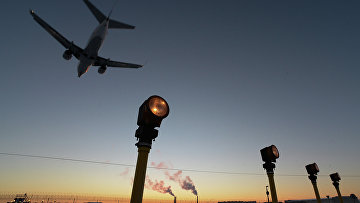 18:42 01/02/2018
MOSCOW, February 1 (RAPSI) – Two members of the upper chamber of the Russian Parliament introduced to the State Duma a bill envisaging a fourfold rise in fines for carriers allowing flight delays, the database of the lower chamber of the Parliament reads on Thursday.
As the authors of the bill believe, the present provisions of the Russian Air Code capping fines at 50 per cent of the price paid for the ticket in case the carrier fails to prove the delay was caused by force majeure do not ensure a fair balance between the amount of fines and transportation costs.
The Senators propose to set fines at 100 rubles (about $ 1.8 at the present exchange rate) for each hour of delay on the condition the total amount of the fine is at or below the price of the transportation.
In case the bill is approved, it will enter into force upon its official publication.