IP Court upholds refusal to register Hewlett Packard's trademark in Russia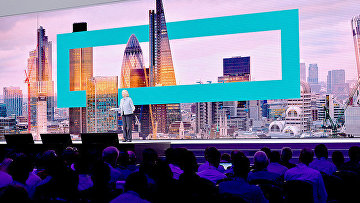 16:47 20/02/2018
MOSCOW, February 20 (RAPSI) – The Intellectual Property Court (IP Court) has upheld a ruling of Russia's intellectual property watchdog Rospatent refusing to register a trademark in favor of Hewlett Packard Enterprise Development LP, the court documents read.
In December 2016, Rospatent refused to register a green rectangle as a trademark noting that it is not distinctive and that as a simple geometric figure it may be perceived as a shape or a frame. The U.S. corporation, in turn, argued that customers do recognize it as a distinctive trademark, saying that the green frame symbolizes opportunities presented by the company. It also noted that green color is unique for a trademark in its business sphere.
On August 14, 2017, the Board for patent disputes agreed with Rospatent, saying that the image does not have any graphic additions that could distinguish it from a simple geometric figure.
Hewlett Packard Enterprise Development LP is a multinational corporation operating from California specializing in IT, servers, networking and other services.