Russian President equates minimal wage to subsistence minimum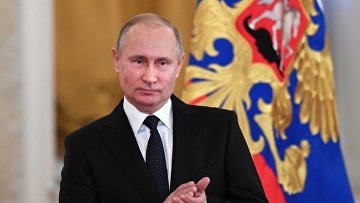 17:55 07/03/2018
MOSCOW, March 7 (RAPSI) – President Vladimir Putin has signed a bill equating the minimal wage in Russia to the subsistence minimum into law, according to the official website of legal information.
The law is to increase the minimal wage, which is currently set at nearly 9,500 rubles (about $170), constituting 85% of the subsistence minimum, to about 11,100 rubles (nearly $200).
Expenditures aimed at raising wages and salaries of employees paid from the state budget are expected to be at 39.3 billion rubles ($593 million at the current exchange rate). Overall, the bill will positively affect 3 million people including 1.6 million state and municipal employees.
The law will enter in force on May 1, 2018.