Russian Chamber of Lawyers prepares suggestions for protection of business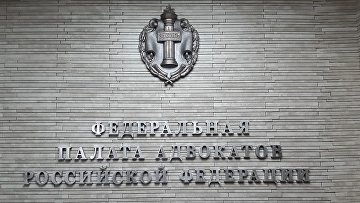 11:59 15/03/2018
MOSCOW, March 14 (RAPSI) – The Russian Federal Chamber of Lawyers is preparing suggestions on prevention of potential cases of authorities and law enforcement agencies putting pressure on business, the press-service of the Chamber told RAPSI.
According to the press-release issued by the organization, President Vladimir Putin said that there is a need to create special mechanisms to prevent the Criminal Code from being used as a tool to solve economic disputes.
President of the lawyer community Yury Pilipenko stated that currently Russian legislation does not provide liability for unlawful persecution of business with the use of criminal investigation despite this being a common problem in Russia.
Pilipenko noted that prosecutors should oversee all stages of criminal case development, from its launch to the final judgment so the constitutional right of entrepreneurs to be engaged in business activity would not be violated. These measures would also increase influence of civil and bureaucratic control. In addition, there is a need to create an institution of investigative judges, who would protect rights, freedoms and interests of defendants.
Other measures include putting a stop to trend of ignoring position of lawyers as well as total extension of the jury trial powers.