Bill on inmates' communication with their children reaches State Duma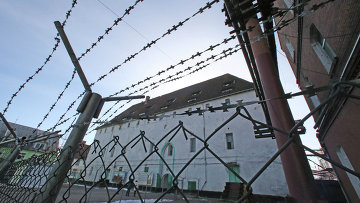 11:49 16/03/2018
MOSCOW, March 16 (RAPSI) – The Federation Council member Andrey Kutepov has submitted a bill protecting the right of imprisoned parents to communication with their children to the State Duma, according to the database of the parliament's lower house.
The bill stipulates that people serving prison sentences would have a right to communication with their children, parenting and deciding on their education. Imprisoned parents would be also able to receive information on their children from educational institutions, healthcare and social organizations.
Moreover, the draft law envisages that guardians are to allow children and their confined parents to communicate on the phone or via video link.
Currently, children often have no opportunity for communication with parents put in prison because guardians are not interested in maintaining their relations, do not organize their meetings and communication on the phone or via the Internet. Thus, mother-child bonds break, according to senator Kutepov.
Amendments are proposed to the Family Code and the Federal law "On Guardianship".