Putin toughens punishment for stealing money from banking cards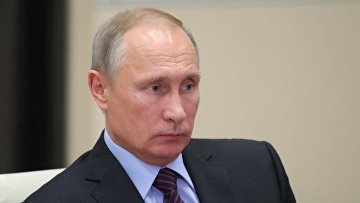 17:59 24/04/2018
MOSCOW, April 24 (RAPSI) – Russian President Vladimir Putin has signed a bill tightening punishment for stealing money from banking cards or digital wallets into law, according to the statement released on the Kremlin website.
According to the bill, these crimes may result in prison terms of up to six years.
In addition, Russian legislation is to be amended by introducing a term of "fraud with the use of digital payment tools". The bill provides that theft of another person's property committed with the use of forged or another person's digital payment tool, including debit or credit card, and involving deception of banking or other kind of organization, may result in imprisonment for up to three years.
Large scale fraud is classified as one causing damage of over 250,000 rubles ($4,000) and especially large fraud is classified as one inflicting damage of over 1,000,000 rubles ($16,000).