State Duma not to ban import of medicines from USA as part of countersanction package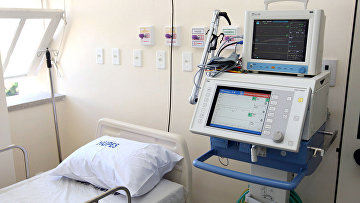 15:42 11/05/2018
MOSCOW, May 11 (RAPSI) – The State Duma will not introduce ban on import of foreign-made medicines as a response to unfriendly actions towards Russia on the part of the USA and some other countries, a statement on the official website of Tatyana Moskalkova, Russia's Human Rights Commissioner, reads on Friday.
According to the statement, the decision not to ban imports of US medicines similar to those produced in Russia was taken by the Lawmaking Council of the lower house of the Russian Parliament.
Russia's ombudsman has opposed the inclusion of medicines and medical equipment in the list of banned goods and services, as well as the Chairman of Russia's Presidential Council on Human Rights Mikhail Fedotov and members of the Russian Public Chamber.
Earlier, a group of MPs submitted a bill "On measures of influence (counteracting) unfriendly actions of the United States of America and/or other states" to the State Duma. One of the proposals listed in the bill stated that import of drugs produced in USA and certain other states could be restricted or prohibited, except for those having no analogues in Russia or other countries.