Titov proposes granting prosecutors power to appeal Deposit Insurance Agency's decisions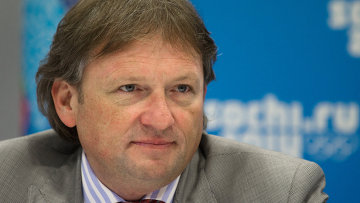 10:59 04/06/2018
MOSCOW, June 4 (RAPSI) – Russian ombudsman for protection of business' rights Boris Titov has proposed to grant prosecutors a right to challenge decisions of the Deposit Insurance Agency (DIA) and temporary administrations of banks undergoing bankruptcy, the ombudsman's press-service has told RAPSI.
The press-service noted that this initiative was included into the annual report on problems experienced by Russian business and possible solutions to these issues.
According to Titov, there are no efficient means of controlling actions of the DIA and temporary administrations causing damage to banks and its creditors. Granting prosecutors a power to appeal actions of these administrations and to challenge deals signed by them in the name of the banks would help with the problem, the ombudsman added.
Another problem mentioned in the report is related to the payment of bankrupt organization's debts. Titov notes that when a bank goes bankrupt, the DIA gets a priority when it comes to receiving the payment as it is the case with individual bank depositors. As a result, demands pressed by legal entities are granted last when the remaining funds are almost all gone. The ombudsman believes that the DIA compensates its losses at expense of entrepreneurs, their employees and contractors.
To solve this problem the ombudsman proposes to amend the law on bankruptcy. According to the changes, the DIA will receive the debt payment alongside other legal entities instead of having priority access to the funds.