Putin signs bill on countersanctions against U.S. into law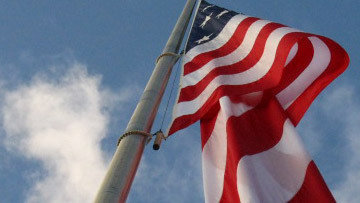 14:56 04/06/2018
MOSCOW, June 4 (RAPSI) – Russian President Vladimir Putin on Monday signed a bill prohibiting the import of certain goods in response to unfriendly actions towards Russia on the part of the United States and some other countries into law, according to the official website of legal information.
The bill on countersanctions was submitted to the lower house of parliament in April by a group of lawmakers headed by the State Duma speaker Vyacheslav Volodin. On May 22, it was adopted by the State Duma. On May 30, the upper house of parliament, the Federation Council, approved the document.
The law authorizes the government to restrict import of agricultural goods, alcohol, tobacco and rare metals and some other goods from the U.S. and other states.
Initially, the initiative envisaged prohibition of import of foreign-made drugs and medical equipment from the U.S., but this provision was criticized by human rights advocates. On May 11, Human Rights Commissioner Tatiana Moskalkova said that the Lawmaking Council of the lower house of parliament decided not to ban imports of U.S. medicines similar to those produced in Russia.