Russian government backs toughening penalties for document forgery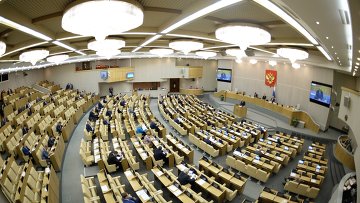 14:59 07/06/2018
MOSCOW, June 7 (RAPSI) – Russian government has approved a package of bills toughening punishment for forgery of documents, according to the statement by the Cabinet of Ministers.
Amendments are proposed to Russia's Criminal Code and Code of Administrative Violations.
Currently, criminal penalties are stipulated for forgery, production and sale of forged documents, stamps, prints and blank forms.
One of the bills would fix punishment for purchase, keeping and transport of such documents with the aim of their use or sale as well.
Another draft law envisages administrative fines for falsification of documents.
In particular, the initiative would increase maximum fines from 1,000 ($16) to 3,000 rubles ($48) for breaking the order of producing, using, keeping and destructing blanks, stamps and other depiction carriers of the State Emblem.
Moreover, violators would face fines of up to 5,000 rubles ($80) for repeated offenses.
Maximum fines for presentation of false information for obtaining a passport or other identification documents would rise from 300 and 1,000 rubles for individuals and officials respectively to 3,000 rubles. Repeated offenses would be punished with 5,000 for individuals and 10,000 rubles ($160) for officials.
Fines for forgery of documents, stamps, prints and blank forms and their use or sale would range from 30,000 ($480) to 50,000 rubles ($800) instead of actual 30,000 – 40,000 rubles. Repeated offenses of this nature would result in fines varying from 50,000 to 100,000 rubles ($1,600).