Putin toughens punishment for online sale of rare animals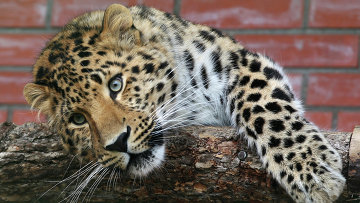 14:17 28/06/2018
MOSCOW, June 28 (RAPSI) – Russian President Vladimir Putin has signed a bill on tougher punishment for illegal online sale and purchase of wild animals and aquatic biological resources including those listed in Red Book into law. The document's version has been published on the official website of legal information.
Under the law, illegal selling and buying animals, their parts and derivates through the Internet or mass media would be punishable by up to 4 years in prison with fines ranging from 500,000 to 1.5 million rubles ($26,000). Punishment for officials may reach as high as 6 years in prison and 3 million rubles ($48,300) fine. If the crime is committed by an organized criminal group, the sentence may reach 9 years.
This initiative was drafted following increased cases of online sales of skin, bones and other derivates of most valuable wild animals and aquatic biological resources, an explanatory note to the bill reads.
The law is aimed to improve efficiency of fighting against these crimes.
Previously, illegal animal trade is punishable by fines of up to 500,000 rubles ($8,700) and community service of up to 2 years.
In addition, the document provides tougher punishment for illegal catching of aquatic biological resources by introducing such measure as 480 hours of community service. Unlawful hunting is another problem touched upon in the bill. The maximum fine for this crime may reach 500,000 rubles while the prison term may reach as high as two years. In some cases, the fine may reach 1 million rubles ($16,100) with a perpetrator receiving a sentence of 5 years.