State Duma passes bill on fines for parties inviting irresponsible immigrants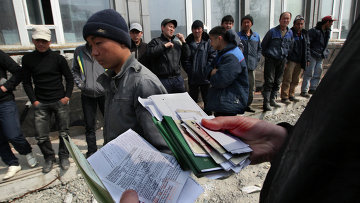 12:42 03/07/2018
MOSCOW, July 3 (RAPSI) – The State Duma has passed in the third and final reading a bill introducing fines for officials and legal entities that invite immigrants and don't take measures to control their terms of stay in Russia.
According to the statement of Russian government, in 2017, the Interior Ministry took action in 136,000 cases of violations of regulations concerning residence of foreign citizens and persons without citizenship in Russia.
Current legislation does not obligate an inviting party to control how immigrants comply with their declared goal of entering Russia during their residence in the country. While individuals are liable for taking no measures to organize timely leave of an immigrant, the officials and legal entities do not.
The bill obliges any inviting party to take measures directed towards control of an immigrant's entry and leave from the country. The administrative fine for an individual may reach as high as 4,000 rubles ($63.2) while officials may be fined up to 50,000 rubles ($79.1), and legal entities face fines of up to 500,000 rubles ($7,911).