Bill on search of missing children reaches State Duma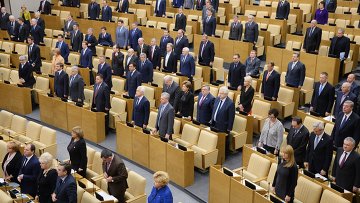 12:59 16/07/2018
MOSCOW, July 16 (RAPSI) – The State Duma Deputy Chair Irina Yarovaya has submitted to the lower house of parliament a bill to create supplementary conditions for effective search of missing children, according to the lawmaker's press service.
The bill envisages the use of geolocation for identification of possible location of missing children upon the application of parents. If a SIM card of a minor's phone is registered in the name of other persons, their letter of consent would be required as well.
According to the statistics presented by Yarovaya, around 8,000 minors were searched in 2017 and about 2,500 children including 805 of tender age in the first quarter of 2018. On the average, about 10% criminal cases are launched annually over children's disappearance.
The use of the latest amenities should let law enforcement officers act more effective, Yarovaya believes. The search of a child by means of geolocation data is low-cost but highly efficient, according to the MP. The proposed measures would give a serious and real chance to save missing children much faster, she said.
The bill was supported by Russia's Communications Ministry, Interior Ministry, Justice Ministry, Prosecutor General's Office, Roskomnadzor communications agency and United Russia party.