State Duma passes bill toughening penalties for defense procurement violations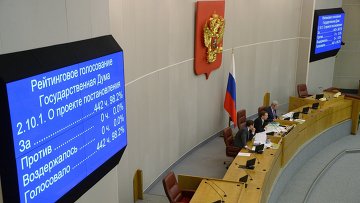 14:59 18/07/2018
MOSCOW, July 18 (RAPSI) – The State Duma has adopted in the third and final reading a bill increasing fines up to 100,000 rubles ($1500) for breach of conditions of government contracts on the state defense order.
The bill was drafted by the government and is aimed to toughen punishment for officials for violation of time limits and procedure of payment for goods or services supplied or rendered under the government's defense order.
Fines introduced in 2015 for such violations are ranging from 30,000 to 50,000 rubles ($475-800) for officials.
Under the bill, fines would reach 50,000 – 100,000 rubles ($800-1500).