Russian ministry suggests simplified way of obtaining citizenship by competent foreigners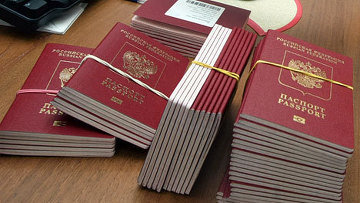 13:59 14/08/2018
MOSCOW, August 14 (RAPSI) – Russia's Interior Ministry has prepared a bill simplifying a procedure for obtaining citizenship by highly qualified foreign specialists, the document published on the official website of draft laws and regulations.
Authors of the bill note that proposed changes apply to foreign citizens and persons without citizenship, who are qualified and sought after in segments of Russian economy.
Although the current law grants these persons a right to obtain Russian citizenship by a special procedure, to meet the requirements, a specialist has to work in the country for 3 years under the occupation listed in a special registry.
The bill reduces the term from 3 to 1 year and increases frequency of the registry's updates, in order to have a more adaptive system.
The bill was prepared as part of the instructions issued by Russian President on June 7.