Russian prosecutors support introduction of fines for flight overbooking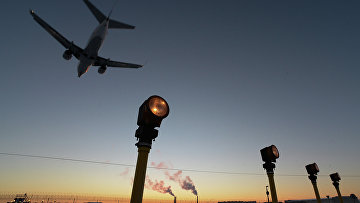 15:59 08/10/2018
MOSCOW, October 8 (RAPSI) – Russian Prosecutor General's Office has supported a proposal of the All-Russia People's Front political movement to introduce fines for flight overbooking, the movement's press-release reads.
According to the statement, a bill prepared by the movement envisages administrative fines of up to 100,000 rubles ($1,500) for unmotivated refusal to transport a passenger. Repeated violations may lead to a fine of up to 200,000 rubles ($3,000).
In addition, authors of the bill propose to fine managers of airlines from 10,000 to 15,000 rubles ($225) for the first violation and from 30,000 rubles ($450) for a repeated one.
In September 2017, another bill introducing liability of airlines to passengers for overbooking reached the State Duma.
The bill reads that if an airline unilaterally cancels a contract with a passenger and refuses to provide transportation services because the number of sold tickets exceeds the aircraft's capacity, it should compensate the passenger with a tenfold cost of the purchased ticket.
Authors of the bill noted that current Russian legislation did not provide special punishment for airlines responsible for refusing to serve customers due to overbooking. Usually disputes with customers are solved by airlines on their own by providing a higher-class service, allocation of award points or postponing of a flight.
The bill, however, was expected to increase efficiency of regulation regarding sales of airline tickets and improvement of air route logistics.