State Duma committee backs bill on forced heirship for preretirement persons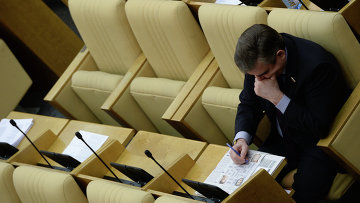 16:37 16/10/2018
MOSCOW, October 16 (RAPSI) – The State Duma Committee on State Building and Legislation during a meeting on Tuesday recommended that the lower house's lawmakers adopt a bill giving persons nearing retirement age a right to forced heirship.
Under the draft law, a right to receive a legitimate heritage portion would be granted to women reaching the age of 55 and men reaching the age of 60.
Currently, minor or disabled children of testators as well as their disabled spouses, parents or other dependents could inherit no less than a half portion, the so-called statutory share, despite the contents of a will, according to the Civil Code of Russia. A right to forced heirship is aimed to support people in need of exceptional protection because of age and health state, including senior citizens.
The proposed amendments are expected to take effect when the pension age is changed in Russia.
On October 3, Russian President Vladimir Putin signed a pension system change bill increasing the age of retirement to 60 years for women and to 65 years for men into law. The law also stipulates that mothers with many children would gain a right to retirement at 50-57 years. A labor experience term enabling to retire on a pension earlier would be lowered, from 45 to 42 for men, and from 40 to 37 for women. Unemployment allowance is to be increased for persons nearing retirement age starting 2019.