Persons under house arrest to be able to vote – State Duma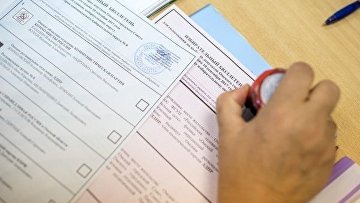 12:47 22/11/2018
MOSCOW, November 22 (RAPSI) – Russia's State Duma, the lower house of parliament, passed a bill ordering election commissions to enable persons under house arrest to vote in a final third reading on Thursday.
The draft law was submitted to the State Duma Ulyanovsk Region lawmakers in 2016.
According to the Constitution, Russian citizens have a right to elect and be elected except for legally incompetent persons and convicts, an explanatory note to the initiative reads.
Amendments are proposed to the laws "On basic guarantees of electoral rights and the right to participate in a referendum", "On election of the president of the Russian Federation" and "On election of lawmakers of the State Duma of the Federal Assembly of the Russian Federation".