Russian Supreme Court prepares bill on legal aid for children and teenagers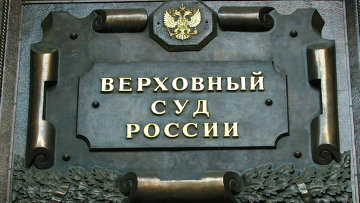 10:59 25/12/2018
MOSCOW, December 25 (RAPSI) – The Supreme Court of Russia has prepared a bill protecting judicial rights of children and teenagers, including a right to receive legal aid from an attorney.
The court proposes to revise a procedure of reviewing cases involving minors who are placed in detention centers or special educational facilities of a closed type.
The bill guarantees the rights of minors to personally attend court proceedings, appeal rulings and receive legal aid. This aid is to be guaranteed by mandatory participation of an attorney during court hearings if a court has no information on official representatives of children or teenagers.
Authors of the bill note that these hearings are to be held behind closed doors in accordance with the Article 6 of the European Convention of Human Rights and regulations of the United Nations on organization of trials against minors.
The document also provides the possibility for the court to approve an agreement on reconciliation in cases involving the stay of a child or teenager in a closed-type educational facility promoting preservation of family ties.
In addition, authors of the bill propose to restrict forceful escorting of a defendant to trial in cases of children below 14 years old.