Russia's lower house of parliament adopts palliative care bill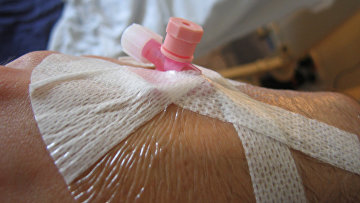 12:24 21/02/2019
MOSCOW, February 21 (RAPSI) – The State Duma, the lower house of Russian parliament, passed a palliative care bill in a final third reading on Thursday.
The bill specifies the concept of palliative care that would involve a package of measures including medical treatment, after care and psychological actions aimed to improve the quality of terminally ill patients' living and oriented to the amelioration of pain.
The draft law confirms the right of terminal patients to pain relief including drug preparations and medical devices.
Such assistance would be rendered on an outpatient basis and at hospital by health workers who underwent special training.
Palliative patients would also receive social and psychosocial support as well as religious care, according to the bill. Volunteers, social workers and representatives of religious confessions would be involved in these services.
Amendments have been proposed to the law "On the Fundamentals of Public Health Protection in the Russian Federation".