Supreme Court to develop amendments reducing detainment of businesspersons – Putin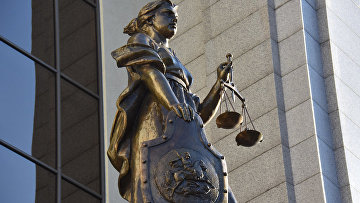 12:44 27/02/2019
MOSCOW, February 27 (RAPSI) – The Russian Supreme Court in cooperation with the Prosecutor General's Office is to develop amendments to the relevant legislation envisaged to reduce detainment terms for businesspersons to implement the proposals of President Vladimir Putin.
Earlier, the President has proposed to revise the grounds on which those committing economic crimes could be detained in his address to the Russian Parliament.
As the President pointed out, the reasons underlying the extension of detention terms should be limited as concerns investigation of economic crimes. In certain cases, there is no legitimate basis for such an extension, which may make up to several months due to absence of investigators, according to Putin.
The President asked the Supreme Court and the Prosecutor General's Office to analyze the range of problems encountered in the course of investigation of economic crimes.