State Duma MP proposes return to season adjusting time in Russia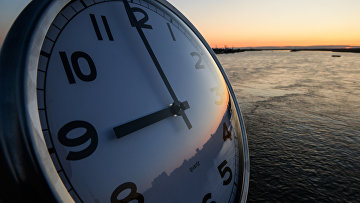 13:37 19/03/2019
MOSCOW, March 19 (RAPSI) – Lawmaker Andrey Baryshev representing the ruling party United Russia has submitted a bill to return the season time conversion in the country to the lower house of parliament, according to the State Duma database.
The bill envisages daylight saving time in March and revert to standard time in October throughout Russia.
The document introduces a more favorable time keeping ensuring effective and natural use of day time by humans. The initiative is also aimed to realize people's rights to comfortable live environment, rest, health care, physical exercise and sports, an explanatory note to the draft law reads.
Summer time is now observed in Russia all year round, since the winter transition was abolished in 2011. The current time scale is two hours ahead of astronomical hours. The switch became controversial in Russia, with many people complaining about chronic lack of sleep and fatigue.